Using the logo
Only advisors and partners who do business with UV Insurance or companies under contract with UV Insurance may request to use the logo. The logo formats we provide must be used for the Web only.
Requests to use the logo for other purposes must be submitted to and approved by the sales and communications departments.
When using the logo, you must adhere to the following guidelines:
In order for the logo to remain visible in all cases, do not reduce the size of the logo below the prescribed minimum.
The logo must be surrounded by sufficient "white" or "clear" space.
The logo must always contain an active link to the UV Assurance home page at www.uvassurance.ca.
If the logo appears in a section of the website where other partners are present, the mention "Our partners" must be present.
UV Assurance reserves the right to withdraw or modify permission to display the logo at its discretion and may request any party to whom it has previously granted permission to do so to modify or discontinue its use of the logo.
For questions on how to use the logo:
Please contact our communications department.
Logos library
| | | | |
| --- | --- | --- | --- |
| | | | |
| Download | Download | Download | Download |
| | | | |
| --- | --- | --- | --- |
| | | | |
| Download | Download | Download | Download |
Standards guide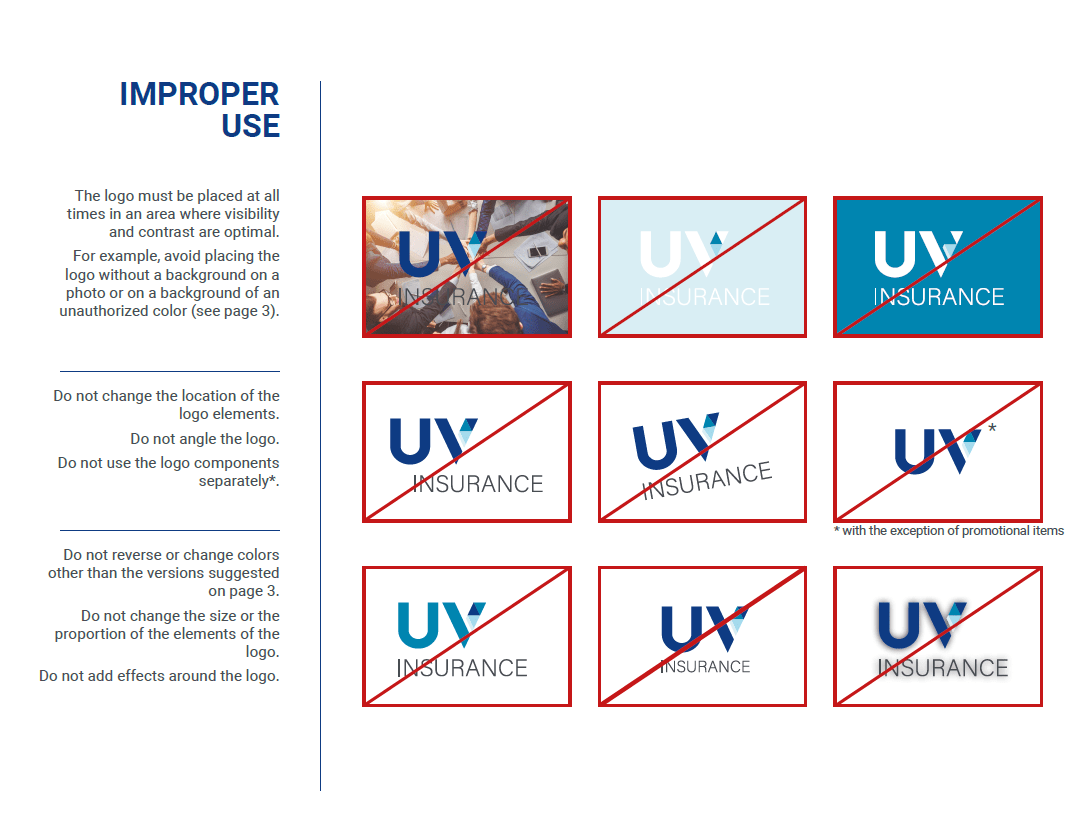 Our logo through time